International trip to Cannes 2023 touts Atlanta's entertainment fintech ecosystem and promotes the city as a world-class destination for film and television production.
ATLANTA, GA / ACCESSWIRE / April 19, 2023 / Filmhedge CEO, Jon Gosier, will lead the first delegation of City officials and business leaders to the Cannes Film Festival, May 16 through May 27.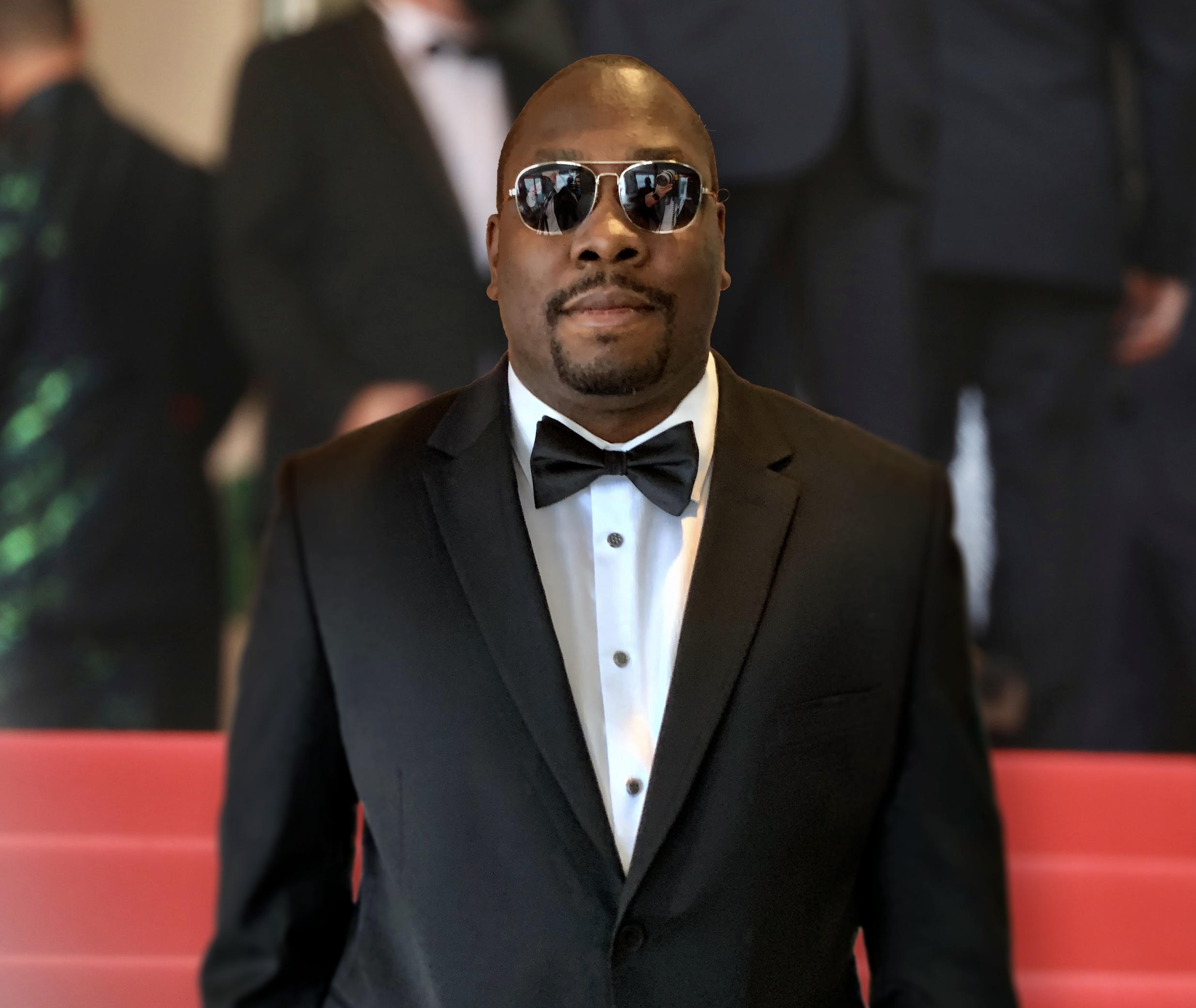 FilmHedge CEO, Jon Gosier
FilmHedge CEO, Jon Gosier at Cannes
Gosier, who founded Filmhedge in 2020, understands the importance of not only attending The Cannes Film Festival but of contributing to the success of the critical financial landscape that can make or break a successful year for filmmakers.
"Filmhedge is sponsoring the Marche du Film's International Film Finance Forum as well as a number of other events at Cannes like the Producer Forum, where many films land lucrative distribution and sales deals," said Gosier. "These events comprise the top echelon of the entertainment industry. As a funder of films with budgets as high as $50 million, globally, Filmhedge has an important seat at the table. Atlanta has an important seat at the table. We need to celebrate that fact," Gosier said.
On Tuesday, April 18, at The Garden Room of the Atlanta St. Regis Hotel, Filmhedge hosted Atlanta's critical assembly of economic leaders for film and television production for the first Annual Cannes+Atl.
Cannes+Atl is an association of local investors, producers, bankers, and others who will host events in both Atlanta, GA, and Cannes, France aimed at celebrating Georgia's contributions to the Film and TV industry.
With support from city officials, Atlanta delegates, and members of Cannes+Atl, the principals are excited to be present and meet decision-makers at the 76th Annual Cannes Film Festival in Cannes, France in May.
When asked what motivated the launch of Cannes+Atl, Gosier responded, "I've been hosting and sponsoring events for 6 years at Cannes, the most prestigious and largest international film festival in the world." Gosier continued, "I'm always there championing Georgia's entertainment infrastructure, its state tax incentives, and various local creators. Recently, it dawned on me that Atlanta, and Georgia more broadly, really had no prominent 'voice' at the conference. Last year I sponsored an event from another State because there was no Georgia event to support. I asked myself, how is that possible? This gap inspired my team to create one. FilmHedge is happy to give back to the state of Georgia, which has become so important to the entertainment industry."
Present at Cannes+Atl were Marsei Martin – star of ABC's Blackish and Executive Producer at Genius Productions; Joshua Martin, President, Genius Productions; Bobby Huntley, Director; Doug Cash, Vice President HULU; Cardelia Hunter, Director of The Atlanta Mayors Office of Film & Television; Brandon Butler, Owner ButterATL; Paris 'PK' Kirk, PK Music Management; Melissa Proctor, CMO of The Atlanta Hawks; Kaleeta McDade, Chief Experience Officer, VLMY&r; Ryan Millsap, CEO The Blackhall Group; Jessica White, Producer, Model; Rodney Ho, Entertainment Reporter, Atlanta Journal Constitution; and others.
Ryan Millsap, CEO of The Blackhall Group, and founder of Blackhall Studios says, "The missing pieces in the Georgia Film ecosystem are money, development, and distribution; We need Georgia capital to invest in film and television imagined in Georgia, developed in Georgia, and distributed by Georgia entertainment companies. I'm thrilled to hear that Jon Gosier and Filmhedge are growing an entertainment capital company based in Georgia." Millsap continued, "Truly, we need Georgia-based Capital making money in film and television. Capital is integral to the long-term independence and sustainability of the entertainment industry in Georgia. Today our industry is dependent on a tax credit, but with enough capital in the space we could one day have an entertainment economy like Los Angeles that functions organically with or without a tax credit. We aren't there today, but growing Capital companies takes us one step closer."
Joshua Martin, President of Genuis Productions, and father of Marsai Martin of the ABC sitcom Blackish, knows how critical it is to think creatively and to take risks. "Our goal at Genius is to mine and nurture stories that might be overlooked by mainstream entertainment studios." Continuing, Martin went on to say, "My job is to find that diamond in the rough. Filmhedge is a unique catalyst that not only diversifies funding but also breaks the money mold to diversify opportunity."
About FilmHedge
Founded in 2020, FilmHedge is a fintech platform that provides private credit and financing solutions to qualified TV and Film producers, offering up to $10 million per Film or TV production. In addition to financing, the company uses data to track Film/TV production financial data, interest rates, and the creditworthiness of producers and production companies. In 2022 FilmHedge successfully closed on $100 million in financing to meet growing demand. For more information on FilmHedge visit: https://www.filmhedge.com
About Cannes+Atl
In its inaugural year, Cannes+Atl is a loose industry association and delegation of Financiers, Production Companies, Directors, and other local stakeholders aimed at celebrating and highlighting Georgia's contributions to the international film community, while also attracting new business to the State. For more information on Cannes+Atl visit: https://cannesatl.com
Contact Information
Nye Ballard
Marketing Manager
nye@filmhedge.com
(205)566-9120
FilmHedge CEO, Jon Gosier
FilmHedge CEO, Jon Gosier at Cannes
FilmHedge, Atlanta, GA
FilmHedge out of Atlanta, GA
SOURCE: FilmHedge