NEW YORK, Jan. 31, 2023 /PRNewswire/ — InterVest Capital Partners ("InterVest"), a leading investment manager in structured finance verticals, announces the expansion of its specialty finance platform with seasoned senior hires. The new team members will focus on direct origination in consumer finance, including providing capital to consumer lenders, portfolio purchases, structured capital, and structured debt.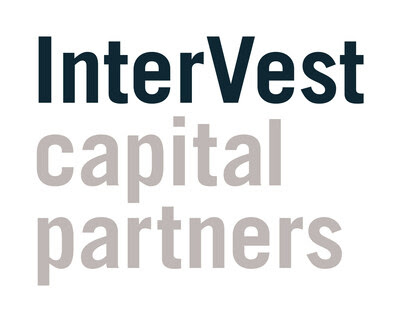 The veteran team, led by Ari Rosenberg, joins InterVest from Sherman Capital Markets, and previously Citigroup Global Markets where they were responsible for financing and trading of non-mortgage consumer assets including autos, credit cards, and installment loans.
"Our diverse portfolio of specialty finance platforms has grown significantly and has expanded to include several marquee consumer finance businesses. We are excited to enhance InterVest's direct origination, underwriting, asset management, and servicing capabilities in consumer assets with the addition of this accomplished team and their extensive expertise," said Steven Tenenbayev, Chief Investment Officer of InterVest Capital Partners.
"We are thrilled to be part of the InterVest team, where world class expertise has strong capital backing. We look forward to building on the team's track record of executing on a combination of complex and milestone transactions in the specialty finance space," said Rosenberg. He continued, "InterVest's steadfast approach to risk aligns with the values of our team. I have worked with Dave Mandel and Joel Gedzelman for decades; their expertise in origination, valuation, and execution in the consumer finance arena will leverage InterVest's platform and capital stability to help deliver results."
InterVest Capital Partners Descriptor
InterVest Capital Partners is an SEC registered investment adviser based in New York, focused on asset based lending, leasing and other structured finance verticals. Prior to January 1, 2012, the InterVest Capital Partners Investment Team was previously part of the Structured Finance and Business Development Division of Wafra Investment Advisory Group ("WIAG"). WIAG has subsequently changed its name to Wafra Inc.
Since 1999, the firm's Leasing and Finance Program has established over 120 funds with committed capital exceeding USD 14 billion. To date, all asset based and structured finance funds have distributed their target current yield and have achieved their target returns to investors. Since 2004, the firm has managed 7 international real estate funds, a real estate debt fund, a global real estate securities fund and co-managed over 18 multi-family and office real estate transactions. For more information about InterVest Capital Partners, please visit: intervest.com
Media Contact
InterVest Capital Partners
425 Park Avenue, 35th Floor
New York, NY 10022
info@intervest.com
Logo – https://mma.prnewswire.com/media/1990194/InterVest_Capital_Partners_logo.jpg