Marks next step in global expansion strategy
Launchpad for growing operations in the UAE and MENA
Announces intention to collaborate on blockchain-related projects
ABU DHABI, UAE, Jan. 31, 2023 /PRNewswire/ — Korea's leading blockchain-based ecosystem developer WEMIX today announced the next step in its global expansion plans with the launch of its subsidiary in the Middle East and North Africa (MENA) region. Located in Abu Dhabi Global Market (ADGM) – a premier international financial centre known for its transparent and pioneering regulatory frameworks, business-friendly operations and well-established local and international strategic partnerships, WEMIX MENA LTD is expected to spearhead the growth of its operations amid major crypto and blockchain industry developments in MENA.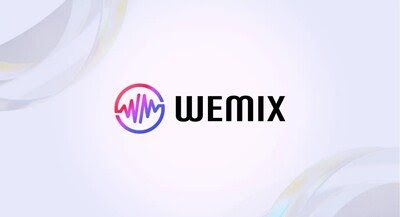 "We are seeing increasing interest in cryptocurrency and blockchain as key business drivers from both the public and private sectors in Abu Dhabi and across the UAE. The launch of our operations in MENA is an important step for tapping into the momentum in this fast-growing region and will play a pivotal role in contributing to the expanding blockchain ecosystem." said Jason Kim, Director, WEMIX MENA LTD.
The MENA region is the world's fastest growing market in terms of crypto adoption[1], while Abu Dhabi, the capital of the United Arab Emirates, has also been actively focusing on expanding global blockchain business by implementing digital asset regulations in 2018 and introducing Abu Dhabi Global Market (ADGM).

The rapid growth in the game industry and positivity from the government toward blockchain business has made the city the top choice for global IT companies looking to expand their business in the MENA region. The city's growing stature was also boosted by the launch of the MEA & Asia Crypto & Blockchain Association (MEAACBA) in Abu Dhabi in November 2022[2]. The industry group is expected to help facilitate the development of accessible, transparent, and compliant crypto-blockchain ecosystems. Across the region, governments are also implementing pro-blockchain policies and looking to focus on digital innovation projects including blockchain-based business ecosystems and digital assets services.
"We aim to be an anchor for both Korean blockchain companies expanding into MENA as well as local government agencies, companies and brands in the UAE and across MENA which are interested in blockchain-related projects," added Kim. "This is just the first step for WEMIX in MENA, and there are plans to open additional offices in the region with potential locations like the UAE and Saudi Arabia."
About WEMIX
WEMIX is a blockchain gaming platform developed by WEMIX Pte. Ltd, providing services that include a cryptocurrency wallet, decentralised exchange, NFT marketplace, WEMIX token staking programme and the game gateway. WEMIX Pte. Ltd. is a subsidiary of Wemade, the developer and owner of "The Legend of Mir" IP, a highly successful game with over 500 million users. For more information, visit www.WEMIXnetwork.com
Photo – https://mma.prnewswire.com/media/1992714/MENA.jpg
Logo – https://mma.prnewswire.com/media/1867226/wemix_logo_Logo.jpg